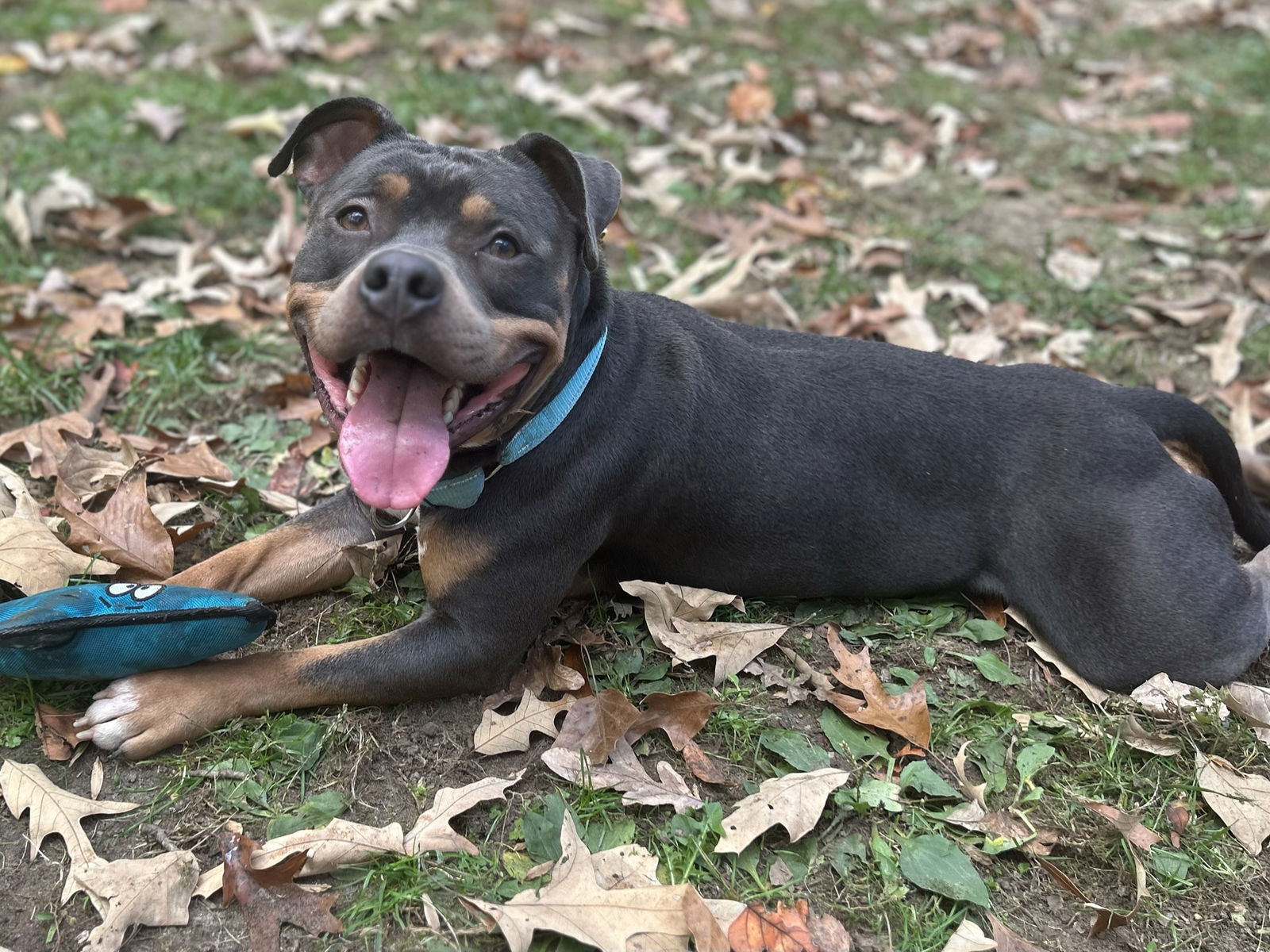 Breed

Pit Bull Terrier

Gender

Male
Lucky is an extraordinary one-year-old pup who radiates sweetness and affection. You'd never guess by his playful antics and infectious joy that he had a harrowing past. After living his entire life on a chain, he was rescued from the brink of death after watching his sister pass away next to him. He is currently in a training program where he is building confidence and skills, and learning to leave the past behind him! Some things are still scary for him, so he occasionally wants a lap to hide in for security. He is fully crate trained, housebroken, knows several cues (sit, down, stay, come, drop, leave it, focus, find it, bring it, place & heel), walks well on a long line, and has a great recall.
There isn't a person or dog he hasn't loved so far! He loves to chew, hike, and play. He still possesses an endearing puppy-like energy, but he's 63lbs, so he needs a home without young children. His ideal family would include a playful, four legged sibling and guardians who can provide the necessary guidance and structure for his continued growth. A lap to chew his toys in is a must!
Lucky is sure to bring immeasurable joy to the lucky family who welcomes him into their lives!

If you are interested in adopting Lucky, please fill out an application today!
Adopt Lucky