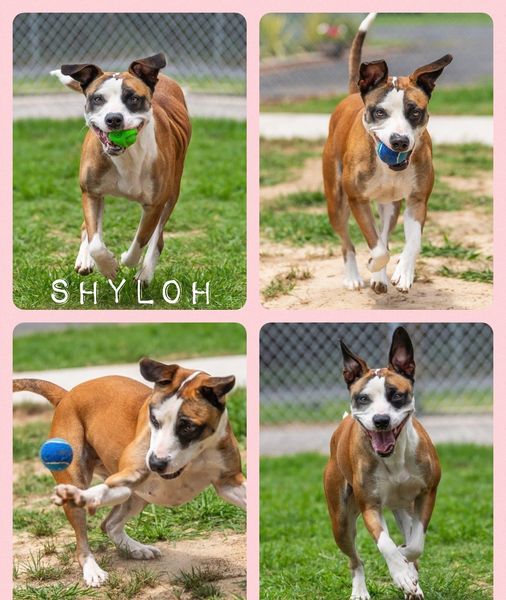 Breed

Pit Bull Terrier / Mixed

Gender

Male

Age

Young

Size

Medium
This beauty is Shyloh! She has been waiting forever for her happily ever after and we don't know why! This little lady loves to play with her toys, but her most favorite game in the world is CHASE! She will run around the yard with the biggest smile living life to the fullest. Shyloh can be shy upon meeting new people but comes around if given the chance. She needs someone willing to take it slow and be patient with her. Shyloh can be picky about her doggie friends and has made a few, but she doesn't enjoy the presence of felines. She enjoys her walks and is motivated. We promise if you just give her a little love and time, she will be your next best friend!
If you are interested in adopting Shyloh, please fill out an application today!
Adopt Shyloh